Featured Articles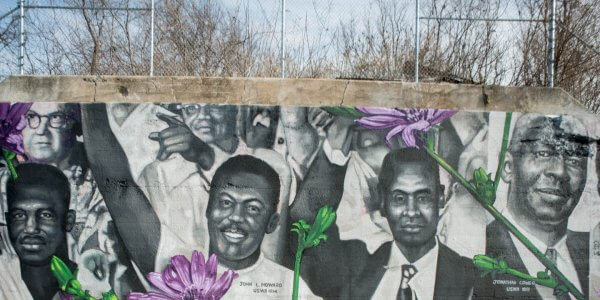 In 2021, the radical publisher, Charles H. Kerr, published a "memoir" by the late Noel Ignatiev (1940-2019), Acceptable Men Life in the Largest Steel Mill in the World. Rather than review the book, Labor OnLine decided instead to convene a conversation with four activist-scholars who could shed light on Noel's experience at US Steel, and offer their own critique of his account of working life there. Read more →
Recent Posts
Increasing inequality is a pressing problem requiring serious research and vigorous debate as we strive for policies that improve people's opportunities and outcomes. One direct way to tackle this challenge is to confront the problem of pay, especially in the United States, where our public culture has long correlated hard work with personal worth and our public policies have wedded social benefits to employment via tax credits, health care insurance and pensions.
Read more →
Bob Rossi's poem "Deincarnation" was published in December 2021's Labor: Studies in Working Class History. He's graced us with another. I Am Not A Writer    Bob Rossi Late one night, wearied by the misfortunes And follies of men, I put aside my work And wondered at continuing. It has been a century, longer, since those… Read more →
What do labor history and movements for women's rights have in common?    Check out the new additions to the Teaching Labor's Story resource bank: a 1910 article advocating women's suffrage by Kate Debs (yes, that Debs)              Document Selection and Teaching Guide by Michelle Killion Morahn, Affiliated Faculty, Indiana State University and… Read more →
Contribute
Want to contribute to LaborOnline? All LAWCHA members are invited to contribute. Graduate students, non-academics, and teachers are especially invited to share their stories, their ideas, interesting links, or anything else you think LAWCHA members and the general public might find interesting. To submit something, email Rosemary Feurer, LaborOnline editor.