Featured Articles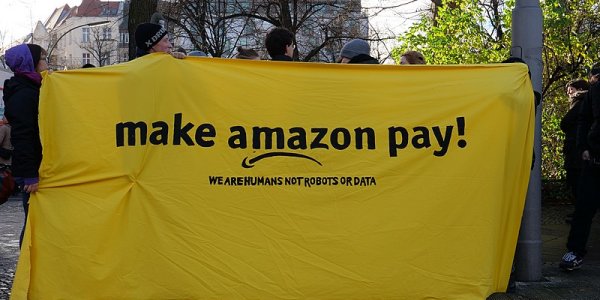 12 Facts About Morgan Lewis,  Amazon's Powerful Anti-Union Law Firm
Unless the NLRB upholds Amazon's
recent appeal
of a
mail-in ballot
, almost 6000 Amazon warehouse workers in Bessemer, Alabama (BHM1), which opened in last spring, will vote on whether or not to join the Retail, Wholesale and Department Store Union (RWDSU) between February 8 and March 29, 2021.  The union is facing one of the most powerful anti-union law firms in recent U.S. history.
Read more →
Recent Posts
Increasing inequality is a pressing problem requiring serious research and vigorous debate as we strive for policies that improve people's opportunities and outcomes. One direct way to tackle this challenge is to confront the problem of pay, especially in the United States, where our public culture has long correlated hard work with personal worth and our public policies have wedded social benefits to employment via tax credits, health care insurance and pensions.
Read more →
Contribute
Want to contribute to LaborOnline? All LAWCHA members are invited to contribute. Graduate students, non-academics, and teachers are especially invited to share their stories, their ideas, interesting links, or anything else you think LAWCHA members and the general public might find interesting. To submit something, email Rosemary Feurer, LaborOnline editor.