LAWCHA 2017 Conference
President's Report
About Us
LAWCHA is an organization of scholars, teachers, students, labor educators, and activists who seek to promote public and scholarly awareness of labor and working-class history through research, writing, and organizing.
May 17-19, 2018

•

Richard B. Russell Library on the University of Georgia

The Southern Labor Studies Association will convene the 2018 Southern Labor Studies Conference in Athens, GA, at the Richard B. Russell Library on the University of Georgia campus, May 17-19, 2018. The conference will gather academics, activists, archivists, and students for three days of panels, roundtables, book discussions, and other sessions organized around the theme of "Dirty Work."

Read More

May 26, 2018

•

University of Iowa, Iowa City

The 2018 colloquium, titled "Disorganized/De-organized/Reorganized," will feature a keynote address by Professor Rosemary Feurer of Northern Illinois University, as well as a roundtable of community activists and local labor organizers. All presentations will be free and open to the public.

Read More

May 31-June 1, 2018

•

Vanderbilt University

Scholars, labor practitioners, and activists from across the country will convene in Nashville, TN to share new ideas and lessons learned, and connect around research and campaign work. We hope this conference is an opportunity to develop an offensive strategy in the changed political climate nationwide, and to learn from the unique challenges faced by organizers and researchers in the South and in right to work states, including from active campaigns in the Nashville area.

Read More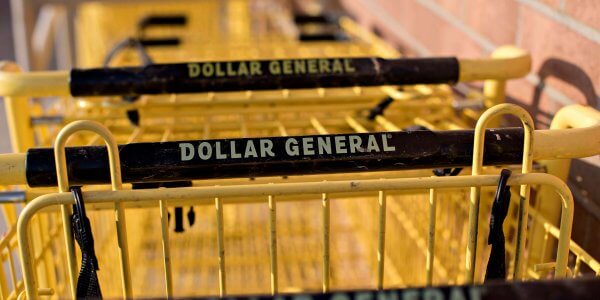 Dollar General is everywhere.
The most visible manifestation, of course, is the proliferation of their concrete block stores littering the landscape. But it's more than that. After twenty-seven consecutive years of sales growth, Dollar General is attracting increasing attention from investors as the brick-and-mortar retailer most likely to survive the onslaught of online juggernaut Amazon. Meanwhile, far from Wall Street and ignored by the national press, a union drive by a handful of workers threatens to upend the corporation's business model, built as much on low wages as low prices.
As we await the results of Dollar General's appeal of the union vote, the fate of the corporation's business model remains unclear, but whatever the resolution, it will be a sign of where our growing, but uncertain economy, is headed.
For now, Dollar General's aggressive expansion plans continue. Over the past couple decades, Dollar General has become a major player in the American retail sector, and it's now poised for further growth, especially in urban areas. This is not a good sign, either for individual American communities or the economy as a whole.
Why?
Because Dollar General's target shoppers come from households making less than $40,000 per year, and as chief executive Todd Vasos recently boasted to the Wall Street Journal, "The economy is continuing to create more of our core customer." Dollar General's profitability and growth, in other words, are contingent on the expansion of American households struggling to make ends meet, as well as expectations (indeed, hopes) that those struggles will continue.
With products packaged in small quantities that keep prices under $10, Dollar General yields much higher profits per item than traditional grocery stores or wholesale clubs, making them the retail equivalent of payday lenders, the legal loan sharks who provide short-term, shockingly high-interest-rate loans to desperate people. The ubiquity of Dollar General stores across the landscape, then, is evidence of a community's poor economic health.
But some Dollar General employees are challenging this model of low prices premised on low labor costs.
When I first saw the headline "Workers at Auxvasse Dollar General vote to unionize," I was fooled by the French-sounding place name into assuming that Dollar General had expanded to Europe, or perhaps Quebec, where the law and the culture are more friendly to workers, especially the right to organize.
I was shocked to discover that Auxvasse is a community of fewer than 1,000 souls in central Missouri. In a recent National Labor Relations Board certification election, the workers voted 4-2 to unionize, becoming the first Dollar General store employees in the nation to take this step.
I was not shocked to discover that Dollar General is vigorously contesting the unionization vote. This has become standard operating procedure in the US workplace, where most employers deploy every legal tool at their disposal to resist having to negotiate with their workers over wages, hours, and working condition. Moreover, like most retailers, Dollar General's business model is fundamentally rooted in keeping wages and workers' expectations as low as possible, and that means keeping unions out.
While "the dollar-store economy" certainly brings cheap goods to American consumers, then, for workers the scenario has become "downright Dickensian," as former New York Times reporter Steven Greenhouse characterizes it in The Big Squeeze: Tough Times for the American Worker. Greenhouse and others have reported widespread accusations of worker misclassification to avoid paying overtime, wage theft due to forcing employees to work off-the-clock, and unfair dismissals when skeleton-crew employees get hurt due to overwork.
Can the workers from tiny Auxvasse succeed in their unionization campaign and compel Dollar General to become a better employer? If they do, can their efforts spread to other stores and throughout the service sector? After forty years of union decline and the erosion of workers' protections, rights, and wages, I'm not holding my breath.
And yet, revolutions sometimes start in the most unexpected places. After all, Sam Walton started his dime store chain only a car ride away from the Auxvasse Dollar General, part of the same Ozarks region long derided as a backwater of the American economy. By the time Wall Street began paying attention, Walmart was already transforming the global economy. Perhaps, then, what historian Nelson Lichtenstein has termed "the retail revolution" is not yet complete.
For now it's an open question whether these workers can compel Dollar Store's executives and investors to share more equitably not only the profits but also the power over core decisions like scheduling and sick days. But one thing is certain — the struggle at Dollar General may be a sign that more workers are starting to fight back against an economy whose progress has rested for too long on their deprivation. While investors and analysts are watching Dollar General's stock price, I'll be keeping my eye on the developments in Auxvasse, hoping others — in particular retail workers — are watching, too.
---
Note: This blog post is dedicated to the author's father, Bill Graff — devoted husband, father, and grandfather; retired union pipe fitter; and worrier over the nation's future — who turns 73 today.
---
Originally published
March 16, 2018
at
The Labor Question Today
. Republished with permission from the author.
Read more →