About Us
LAWCHA is an organization of scholars, teachers, students, labor educators, and activists who seek to promote public and scholarly awareness of labor and working-class history through research, writing, and organizing.
May 26-28, 2021

•

Chicago, Illinois

Because of the uncertainty caused by the global pandemic, LAWCHA has decided to move the 2021 Workers on the Front Lines conference to a virtual format. We hope that those who submitted a proposal will still participate. We are asking all panel organizers to let us know by November 30 if you or anyone on your panel wishes to withdraw your proposal. If we do not hear from you, we will assume that your entire panel still wishes to be considered for inclusion on the program. More details about the conference format will be announced as soon as possible. Please contact [email protected] with any questions. Be it in pandemics, natural disasters, industrial "accidents," or wars, workers always have been and remain on the front lines.

Read More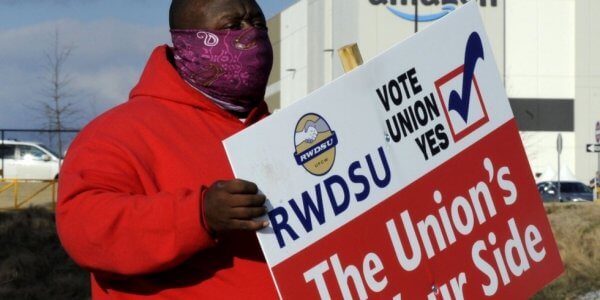 RWDSU Critics Have Misrepresented the Facts and Missed the Point
Ever since the RWDSU's election lost to Amazon in the most-watched union campaign in decades, we have heard from celebrity-seeking "organizing experts," most of whom weren't in Alabama, didn't speak to anyone involved in the RWDSU campaign, yet know exactly what the union organizers did wrong and
what they should have done
in order to be successful.
Read more →