posts tagged as

strikes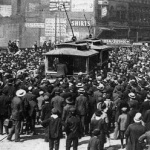 Cleveland's long history of guns is connected to anti-worker repression.
Read more →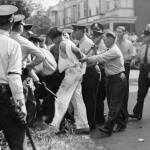 On Sunday afternoon, March 9, 1930, the city of Philadelphia witnessed what the Public Ledger called "one of the most amazing demonstrations of all trade union history," when 22-year-old Carl Mackley was eulogized as a martyr for labor's cause. Mackley, a knitter in the full-fashioned hosiery industry, had been gunned down three days earlier by armed strikebreakers hired by the owners of the Aberle Hosiery Mill, where a strike was in progress.
Read more →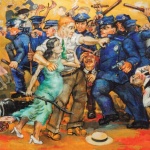 On the afternoon of Memorial Day, 1937, at least 1,500 striking steel workers and their supporters marched across a sun-drenched field in the southern reaches of the City of Chicago, intent on vindicating their right to set up a large picket line the main gate of a plant owned by the Republic Steel Corporation and thereby pressure that company to recognize and bargain with their union.
Read more →