Featured Articles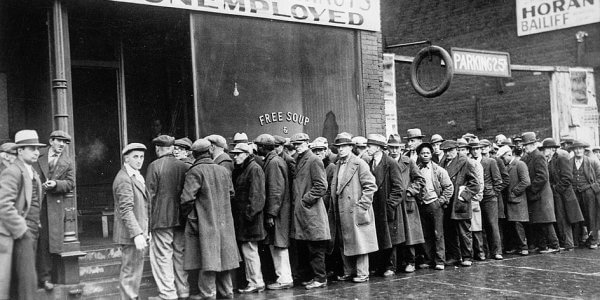 Do you know one of the most popular labor songs of the 1930s?  Check out this new Teaching Labor's Story* entry to discover why "The Soup Song" became an anthem of the employed and unemployed alike. Belt it out alone or with others to feel the outrage and solidarity that the song inspired. Use it in class to help students understand working class perspectives during the Great Depression of the 1930s. The Soup Song, c. 1930  "The Soup Song" uses humor and sarcasm to convey workers' experiences and attitudes during the Great Depression.  As a widely popular participatory song, it was an effective tool for labor organizing.  This latest TLS entry is authored by Ryan Pettengill. Also check out Pettengill's recent monograph: Communists and Community: Activism in Detroit's Labor Movement, 1941-1956 (Temple University Press, 2020).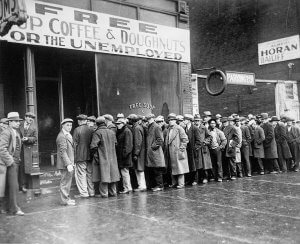 Image source: National Archives *Teaching Labor's Story [TLS] is a repository of primary sources with supporting teaching guides. TLS entries can be incorporated into existing curriculum, allowing experts and non-experts alike to re-infuse labor's story into the historical narrative. TLS sources are selected to reveal significant perspectives on essential historical questions, and each source is accompanied by a guide that includes an informative contextualizing essay, glossary, discussion questions, curricular connections, and additional sources. Each TLS entry is linked to one of ten commonly taught eras in American/United States history. TLS is a project of the Labor and Working Class History Association [LAWCHA]. We invite historians to write a TLS entry; see Call for Contributions, here. Read more →
Recent Posts
Increasing inequality is a pressing problem requiring serious research and vigorous debate as we strive for policies that improve people's opportunities and outcomes. One direct way to tackle this challenge is to confront the problem of pay, especially in the United States, where our public culture has long correlated hard work with personal worth and our public policies have wedded social benefits to employment via tax credits, health care insurance and pensions.
Read more →
Bob Rossi's poem "Deincarnation" was published in December 2021's Labor: Studies in Working Class History. He's graced us with another. I Am Not A Writer    Bob Rossi Late one night, wearied by the misfortunes And follies of men, I put aside my work And wondered at continuing. It has been a century, longer, since those… Read more →
What do labor history and movements for women's rights have in common?    Check out the new additions to the Teaching Labor's Story resource bank: a 1910 article advocating women's suffrage by Kate Debs (yes, that Debs)              Document Selection and Teaching Guide by Michelle Killion Morahn, Affiliated Faculty, Indiana State University and… Read more →
Contribute
Want to contribute to LaborOnline? All LAWCHA members are invited to contribute. Graduate students, non-academics, and teachers are especially invited to share their stories, their ideas, interesting links, or anything else you think LAWCHA members and the general public might find interesting. To submit something, email Rosemary Feurer, LaborOnline editor.