Join Us for Round Two of LAWCHA's Film Club, LABOR OnScreen!
THURSDAY, AUGUST 26th at 7 PM EST. Register here! 
Dear colleagues and friends — We all had a great time at the inaugural session of LABOR OnScreen a few weeks ago, where we discussed the great movies Salt of the Earth and The Killing Floor. Turnout was impressive, with historians, public school teachers, students and labor activists in the mix, and the conversation was thoughtful and stimulating. The evening was made particularly special due to the participation of Elsa Rassbach, the producer of The Killing Floor, who shared her insights about making the movie — and how the proposed labor history series for public TV that The Killing Floor was to be part of got squelched. All in all a really enjoyable event.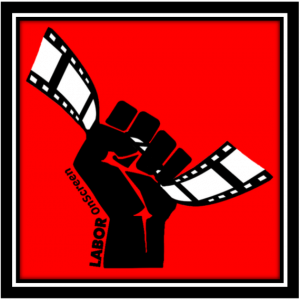 Spirited and Comradely Conversation Devoted to Essential Working Class Films Each Zoom session will consider two narrative (non-documentary) movies, linked by theme or genre; participants should view the films on their own beforehand (we'll provide info about where they can be streamed)
Come with a question related to one or both films, and dive into discussion about great labor-related movies!
Open to Labor Historians and Educators, Union Members (and Supporters), Organizers and Activists, Movie Buffs, Students, and Anyone Passionate about Cinematic Explorations of Workers' Lives
The theme for this conversation will be
Retro Working Class Comedies,
 and the films we'll focus on will be 
Car Wash
(1976) and
9 to 5 
(1980). Both are widely available for rent on streaming services like YouTube, Amazon, iTunes, and etc. 
9 to 5
 is also available on the Fox Movie Channel (FXM) if FXM is included in your cable subscription. These are both fun movies, of course, but they highlight realities for working people that remain relevant today. Join us for an engaging evening of movie talk! Attached is a flyer for the next session — please circulate it widely and invite interested friends and colleagues to join us!
In Solidarity —
Toni Gilpin    Rick Halpern     Anne Balay