Introducing the LAWCHA Film Club!
LABOR OnScreen
Inaugural Session: Thursday, July 29th, 7 – 9 p.m. EST
Register here!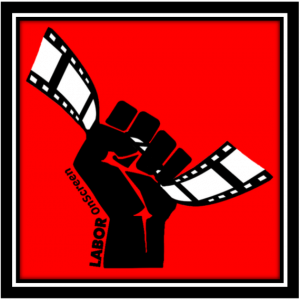 Spirited and Comradely Conversation Devoted to Essential Working Class Films Each Zoom session will consider two narrative (non-documentary) movies, linked by theme or genre; participants should view the films on their own beforehand (we'll provide info about where they can be streamed)
Come with a question related to one or both films, and dive into discussion about great labor-related movies!
Open to Labor Historians and Educators, Union Members (and Supporters), Organizers and Activists, Movie Buffs, Students, and Anyone Passionate about Cinematic Explorations of Workers' Lives
This month's theme: Unions and Organizing
The films: Salt of the Earth and The Killing Floor 
Watch Salt of the Earth for free on YouTube; The Killing Floor is available to subscribers of The Criterion Channel and through Kanopy (available free through many public and university libraries) or can be rented from Amazon or iTunes.