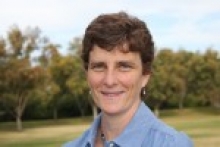 posts and bio

Claire Goldstene

Claire Goldstene is a Board member of New Faculty Majority and the author of The Struggle for America's Promise: Equal Opportunity at the Dawn of Corporate Capital.
---
The LAWCHA Contingent Faculty Committee recommends these resources to learn more about the effect of the pandemic on contingent faculty:
Read more →
Tula Connell, chair of LAWCHA's Independent Scholars Committee and Claire Goldstene, chair of the Contingent Faculty Committee organized a Saturday lunch plenary at the June 2019 LAWCHA meeting in Durham.  The well-attended and highly participatory session offered an opportunity to make more visible the experiences of independent and contingent faculty scholars, to learn about work the committees have done around issues impacting independent and contingent faculty, and to continue the conversations about what LAWCHA can do and how we can protect all workers in higher education.
Read more →
Always, on the first day of class when I taught the introductory United States history survey, whether as a graduate student or later as visiting faculty at different universities, I asked the students why they thought they were required to take the course.
Read more →